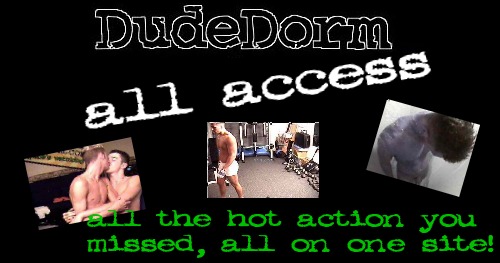 Due to the large amount of pictures we have aquired within the past 3 days, we are unable to open the site at the date advertised on Adult Web and BoyBoy.com, we will have the site open and ready soon with Zip Folders FULL of pictures, and videos. Galleries loaded with pictures of all the current members, fan screen captures, a comment page and tons more! Check back soon!

CATCH ALL OF THIS COMING SOON!
|shane and anthony get busy on the couch | chris's steamy workout & shower|
|mikey sleeping naked & shower fun|
|jose whips it out | murray's jackfest|
AND TONS MORE!!!!!!!